A fellow amateur photographer and I went on what has become our annual February road trip to shoot eagles. This year just happen to be great weather for the activity. To find the big birds in large numbers is only a 45 minute drive. When we arrived at Havana's riverside park, we saw gulls everywhere. I took some shots of this gull who seemed to be teasing the other gulls by playing with a fish but didn't eat it.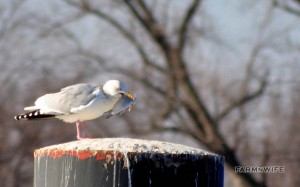 The park wasn't a good place to see eagles because there aren't as many trees as the other side of the river. So we decided to the wildlife preserve a few miles away. That is where we saw quite a few pairs of eagles. They were right along the road. This road just also happens to be a levee. So there aren't many good places to pull off and try to take a few shots. But we did it anyway. Getting out of the car I had to be careful not to roll down the levee. and we had to watch for cars. We came up to a chained gate which I am sure was just meant to keep cars out and climbed it. How else  were we to get close enough to these shy birds of prey. I needed to get these two shots.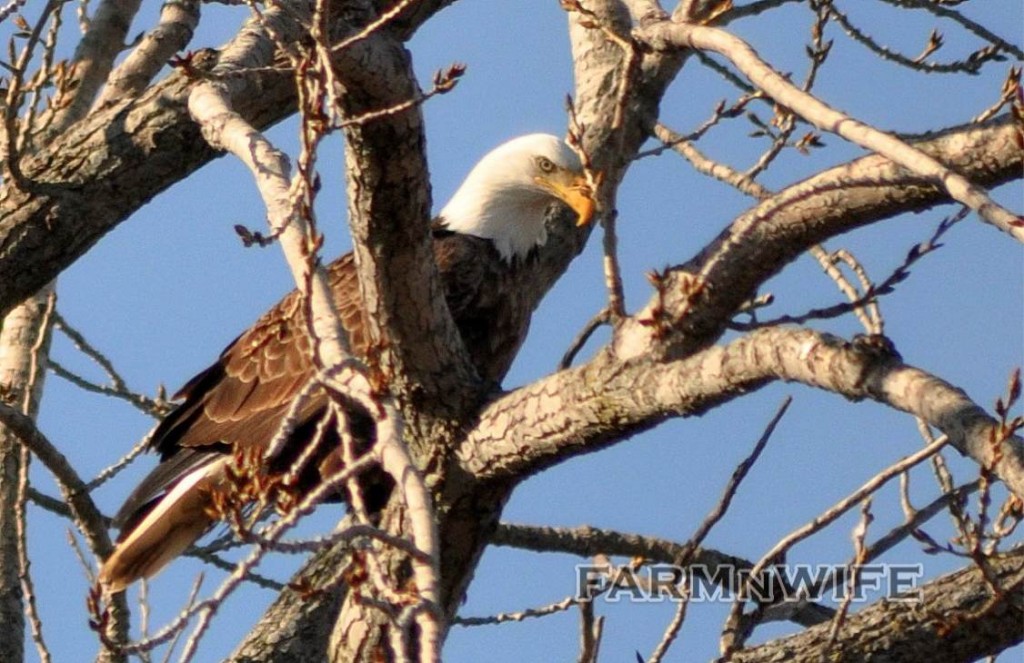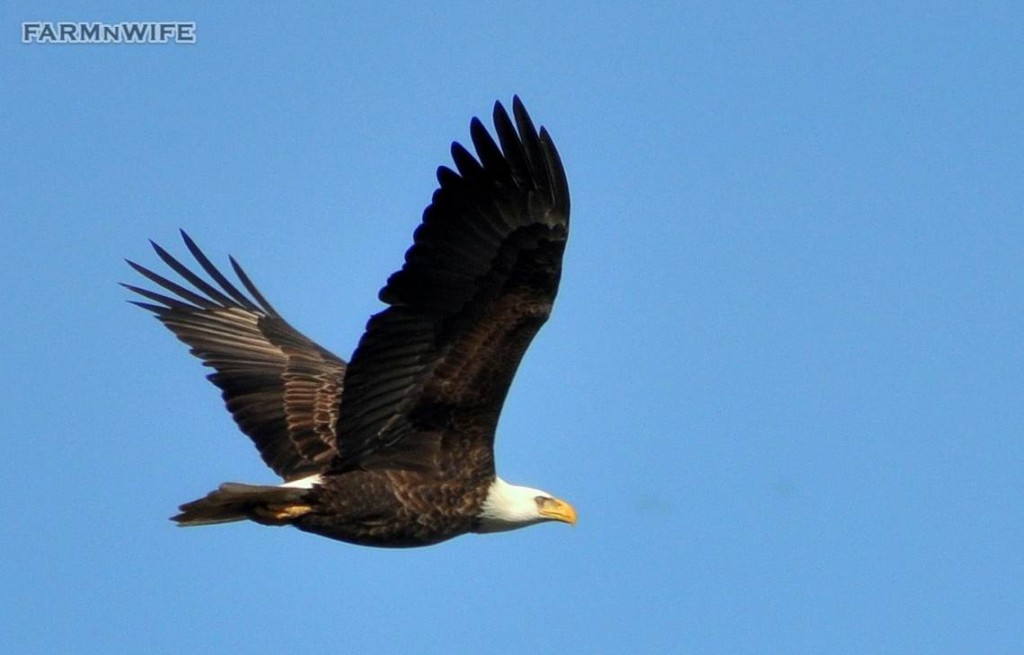 We drove around to a few other spots and spotted more eagles but none that would let us get close for good shots. There were tons of flocks of geese migrating north. I liked how their coloring shows against the blue sky. Their wings mimic the v shape of their formation.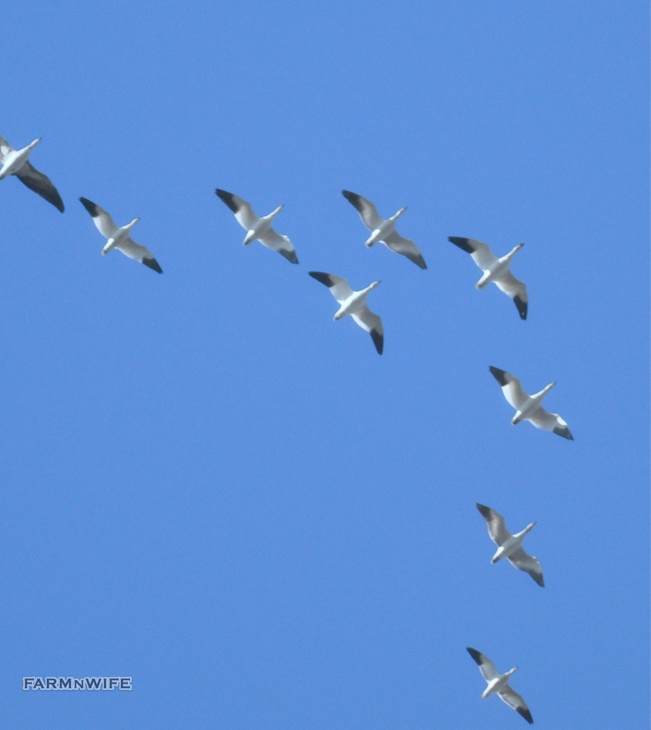 Later we drove along the river to a state park that had a nice size lake. There was a rock dam on south side we walked along to the other side. Here we saw lots more eagles. But this one was the only one who stayed put for us to take a few shots before he flew off.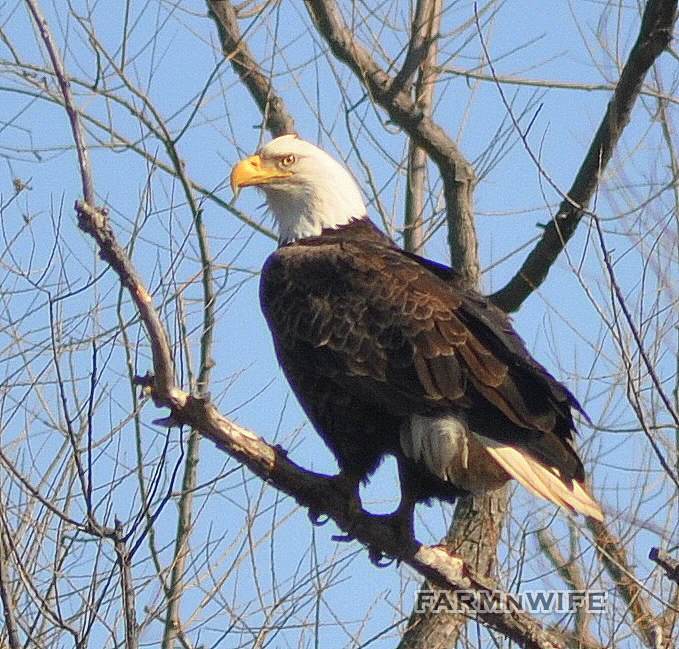 After taking a few more shots of him that didn't turn out. We headed back to the car. The state park decided to lock the bathrooms for the winter. All I have to say is I am greatful that it wasn't too cold out and the park was void of other people. We drove around to a few other places but didn't see anything. So we called it a day and headed home.