Spring of Drought 2012
Since I had my websites combined and professionally revamped, I am behind in my blog updates. And I can't believe I had forgotten about recording this historic year all summer. But fear not, I took lots of pictures. Believe me it's all still fresh in my memory if not sweat glands, the details of the Drought of 2012.
Let this be a reminder to all of us. You never know when a season will be noteworthy enough to write about 'til it's already gone. Please recall the harvest of 2009. Another year etched in my memory. But in our memories is not good enough for future generations. It has to be written down. It's our children's children's heritage.
Okay, enough of the sentimental crap.
Winter was very mild/warmish. There was a late spring frost that killed some other farmers' early planted corn.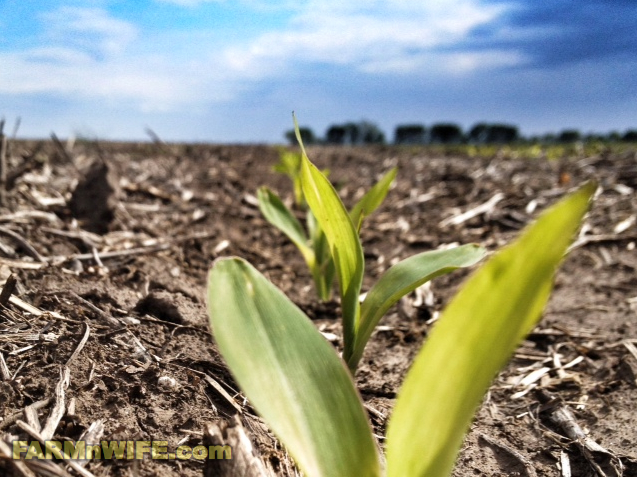 Spring planting started off at a very nice pace. Considering for many years in a row, we had too much rain to get into the fields. But we finished planting and were able to go to the Flach cattle show Memorial Day weekend.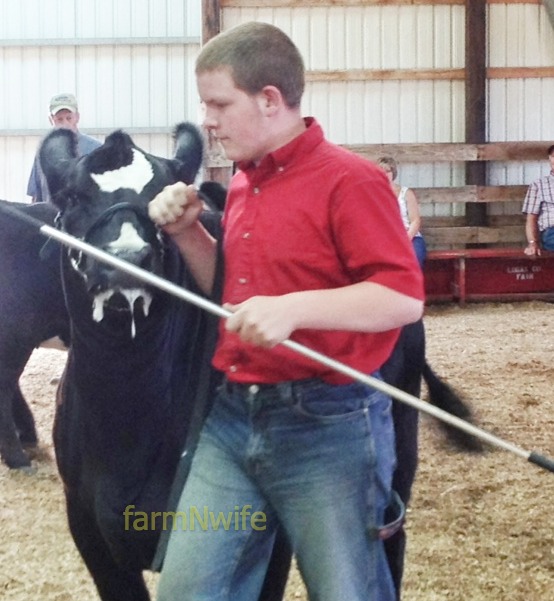 At this time, we weren't getting a whole lotta rain. But we weren't too concerned yet. Late last summer it stopped raining and we had to haul water. But we finally put in new wells at our house and grandpa's. So we weren't hauling water to the houses any more. But almost everyone else on old wells was dry.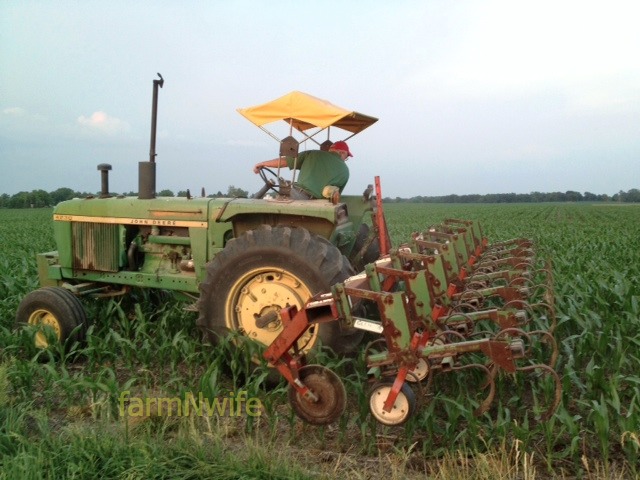 William dug out the old cultivator that completes the matched set with the tractor.(my opinion) After he drove it into the driveway, Bella asked, "What's that?!" We don't use it very much. We debate whether cultivating helps by creating a mulch around the plants or harms by clipping roots and releases moisture.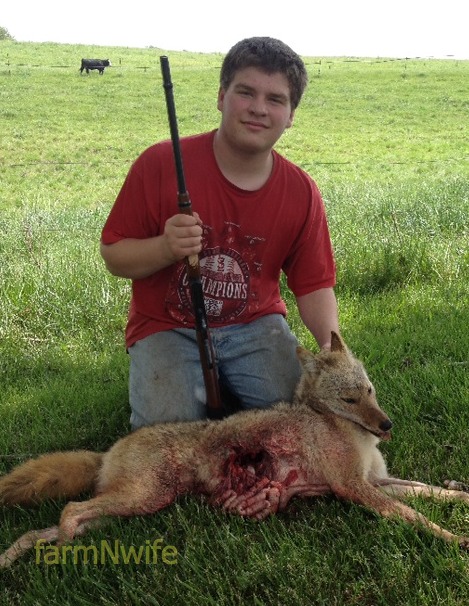 Z knocked this coyote down in one shot. She was out traipsing in the pasture close to the cows and calves. The pastures were still green. But that will change.
To be continued…